Scott Baillie BFP FCA
Managing Director & Founder
Scott qualified as a chartered accountant with the Institute of Chartered Accountants in 2009. After qualifying, Scott made a decisive change and moved into industry, where he soon joined the board of directors of various companies.
In 2011, Scott began to focus on delivering accountancy and business consultancy services to small and medium sized businesses throughout London and the South East of England, and so formed Charter Consulting, rebranded to Professional Trust Group in 2019.
In 2019 Scott became a Fellow of the ICAEW, recognising his commitment and experience within the industry.
Scott specialises in advising business owners – and not just on accounting and tax matters. Together with Professional Trust Group, he also has other business interests, which, coupled with his experience in industry, allows Scott to understand the challenges that small business owners face and advise clients accordingly.
Sally Ponton FCA
Chartered Accountant & Client Manager
Sally earned a first-class degree in Accountancy & Finance from the University of Kent at Canterbury in 2004. Following a small period of travelling, Sally joined a Kent based firm of Chartered Accountants where she successfully qualified as a Chartered Accountant with the Institute of Chartered Accountants in 2009.
Upon qualification Sally moved into industry to work for a regional college and remained within the group for 9 years. During this time Sally took on the roles of Financial Accountant and Commercial Manager.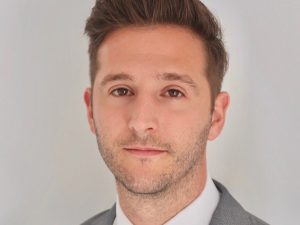 Paul Ellis DipFA, CeMAP
Independent Financial Advisor (External)
Paul provides impartial, unbiased and objective financial advice, with a view to protecting and enhancing our client's wealth and sense of well-being.
Paul has been advising for many years after entering the industry at a very young age. He is able to offer holistic planning which involves retirement & investment planning, mortgages & protections needs. He also offers corporate advice from automatic enrolment to business protection.
Paul is external to Professional Trust Group but works hand-in-hand with us to serve our clients.
Coronavirus (COVID-19) update
---
As a valued member of our community, we appreciate the trust you place in us to make sure all your critical services continue.
We are committed to an evidence-led and common-sense approach to containing the coronavirus outbreak and mitigating its impact on employees, customers and our wider business operations.
Please be assured we are preparing for our services to continue as normal. We have business continuity plans in place to minimise the risk of infection and make sure we can continue to deliver a business-as-usual service to our customers should an infection occur at an office. These include implementing clear guidelines for employees, providing support and advice for anyone who needs to self-quarantine, and issuing guidance on following safe hygiene practices across the organisation.
You can find further information on Covid-19 below to keep you updated:
Close